Boilers and Plumbing
---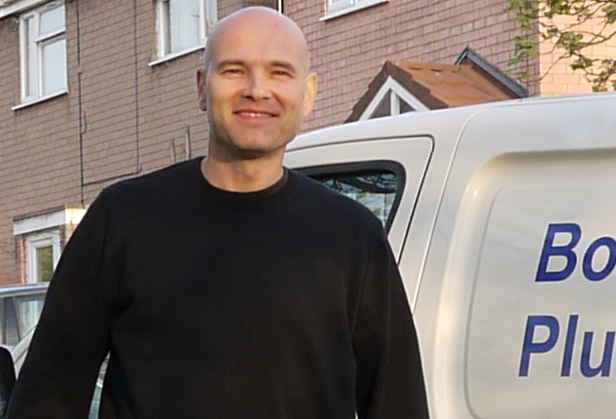 Boilers and plumbing is a March, Cambridgeshire company and generally serves customers within a 15 mile radius.
I like to repair broken boilers but if the time has come for a boiler change, I will better any genuine quote. I will be prompt and tidy and keep you informed.
Lots of customer feedback on the reference page. Thanks for reading.
– Simon Richards
Call or text on 07956 237221.
After having various plumbers attend to our boiler and complicated underfloor heating system over the past few years Simon was an absolute professional... I cannot rate him enough
---
Technical Advice
Do you really need a new boiler?

I will only recommend a new boiler if I am satisfied your existing boiler is beyond repair. The government and heating websites make exciting claims:

Change your boiler for a condensing boiler and gain 30% efficiency
Treat your central heating system to a power flush
Install a high tech heating control system
Fit thermostatic radiator valves (TRV's)
A well serviced boiler will improve efficiency

Are these statements correct? Here are two opposing views so you can make up your own mind:

The Energy Saving Trust (mostly government funded) and an alternative view here.

Before you change a repairable boiler or fit radiator thermostatic valves and sophisticated controllers, please insulate your loft and cut down drafts. The single biggest loss of heat, especially in older properties, is convection. The average UK house will change all it's heated air twice an hour because of drafts. Fit recessed brushes on sash windows. On casements and doors fit draft excluders. Make sure your loft hatch fits well and is insulated. Chimneys should be blocked off if not being used. But please do not cover any purpose ventilation for gas fires and hobs because this can lead to incomplete combustion which means odourless and deadly carbon monoxide.

Thermostatic radiator valves (TRV's).

Is it a good idea to fit them? The valve pin can jam closed leaving your room cold until you get a plumber. Your radiator already has a valve, normally with a white knob. If you're not using a room turn the radiator off by turning this valve clockwise. On the other side of the radiator is another valve with a removable white cap on it. With pliers you can close it a bit if it is close to the boiler. This is called "radiator balancing" and is a good idea because it allows radiators further from the boiler to get a bigger share of hot water. Your main line of defensive against wasting gas is using the timer on your programmer wisely, so you only use heat when you need it. Along with a thermostat to stop your home getting too hot. Need help? Call me.